АняStories
People need fairy tales! Tales need people!
AnyaStories.com 2012 -
About «Anya and her wings»
Russian version

Meet Anya, the brave and curious little girl who goes on adventures through the fairy woods in search of her wings, with the help of a magic mirror and friends like Old Stumpy, the Chickenleg Hut, a cat named Vassily Vassilich and more.

Anya and Her Wings is a fairy tale, perfect for family bedtime reading. It is a tale of following one's own path in life, finding true friendship, helping and supporting one another, and the magical power of a mother's love.
Filled with light, Anya and Her Wings has everything you look for to become one of your most beloved books ever – a heartfelt story, beautiful poetry, gentle humor, elements of traditional storytelling, and a cast of darling characters.

Anya and Her Wings is written and illustrated in the treasured traditions of Russian folk tales and children's books. Truly a labor of love, it is a beautiful artistic collaboration between a brother and sister who now live on two different continents.
The author Natalia Lialina and illustrator Andrei Lialin have been enchanted with Russian folk tales ever since early childhood when their parents read them. Today, they love encouraging families to gather with a good book to empathize with the characters and share some laughs together. With this book, they are honored to build upon the cultural traditions of their homeland and share their passion for fairy tales with children and adults from all cultures and countries around the world.

Look for Russian and English editions of this book, companion books (such as coloring and activity books), games, learning materials, and a bilingual picture book edition, suitable for reading to the youngest audience, during a library story time, as well as for English or Russian language learners.



The videos about our books (youtube):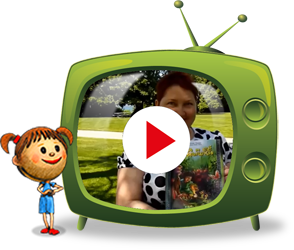 * Music Video
* In Russian
* In English






Наши книжки можно купить в книжной лавке "Континент" в Сиэтле!
Книжная лавка "Континент"
Заходите, полистайте наши книжки, подержите их в руках! Пусть они вдохновят вас! Читайте и творите сами с помощью книжки-попутчицы "Аня и ее крылышки: Раскрашивай и рисуй!"



We welcome your feedback and comments!